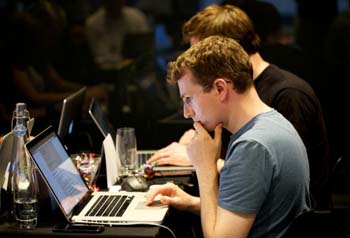 The UK is seeing an entrepreneurial boom, with a total of half a million business start-ups in 2013 and, at the time of writing, already over 140,000 starting up so far this year (latest figures here).
The number of small business entrepreneurs and soloprenuers in the UK has increased by a massive 117% in the last five years, leading to a 41% increase in the total number of firms in the UK.
Interestingly nearly half of small businesses said they set up with less than £2,000, and almost one in 10 needed no start-up funding at all. However with all these businesses setting up it's important to stand out from the crowd, and one of the most effective ways to do this is through your branding and website, which is one of a start-ups most important assets.
With more and more start-ups choosing to set their businesses up from home (venturing to coffee shops and co-working sites when the distractions or isolation gets too much), it's easy to keep those initial costs to a minimum. However the success of a company choosing to work this way can be won or lost on the tools they use.
In the 5 years since Platform Twenty started we've used lots of various tools to help make life easier, more collaborative and less stressful. We've also worked with lots of other start-ups and helped them to do the same. We're writing a series of articles exploring these in more detail, so please add your name & email address to the form on the right to subscribe and get the latest updates (we hate spam and promise to only you send the good stuff!)
In this post we'd like to share an overview of some of our top tips for start-up business tools with you, and why we think they're the best tools for the job.
Best tools for sharing & storing files:
Dropbox is an online data backup service, allowing the safe storage and synchronisation of files. It has an app available for iPhone, iPad, Android and Blackberry, giving the ability to access files from most devices (home computer, laptop, tablets & smart phones).
Benefits for Start-Ups– First 2GB free, can share files easily and securely with co-workers and clients, information (such as price-lists, user guides, marketing material, case studies etc) readily available, great for on the fly meetings.
Google Drive is the home of Google Docs, a suite of apps similar to Microsoft Office including docs, spreadsheet, image editing and DocuSign. It also comes with Google's search tools, making it easy to find that illusive file.
Benefits for Start-Ups – stores up to 15GB for free, access it from anywhere, share it with others and provides the ability to work live on documents with other users without ending up with multiple document versions.
Best tool for managing lists and notes:
Evernote is handy note taking tool, keeping all those lists in sync across your computer, phone, tablet and the web.
Benefits for Start-Ups – Free, great for making notes on the move, and ensuring you capture those inspirational ideas that pop up while on the train or getting lunch (especially as it also works with voice notes and recognises handwriting).
Best tool for online meetings:
Skype allows voice and video calls to anyone else on Skype for free, as well as instant messaging and file sharing. For a small fee it can call mobiles and landlines. With nearly 30 million users worldwide it's a recognised and trusted tool.
Benefits for Start-ups – great for keeping the company phone bill low and, having meetings over video conference rather than in person, gives you valuable face time without the expense and time of travelling to meetings.
Best tool for invoicing:
Pancake is a self-hosted invoicing, time tracking and project management software, quickly converting tracked time and completed tasks into invoices with one click. It also makes it simple to get paid fast, allowing clients to pay using Stripe, PayPal and Authorize.net.
Benefits for Start-Ups – cash flow is always important in a business but it's especially critical in the early stages, Pancake makes it easy to stay on top of invoicing (& lets you know when a clients viewed their invoice). It's a one off payment of $179 (at time of writing), rather than on-going monthly plan.
Best tool for project management:
Trello is a project management tool which really comes into its own for personal organisation. Its simple drag-and-drop interface makes managing lists quick and easy, so it's great for assigning tasks or managing support tickets.
Benefit for Start-Ups – free, easy to use, great way to stay organised.
We'd love to hear about any great start-up tools that you couldn't get through the day without, so please leave a comment below or get social with us.